The Doctors
Dr. Timothy Jameson, D.C.

Dr. Jameson's family: from left to right, Dr. Jameson, son Paul, Dr. Gossett-Jameson, and daughter Jillian
Doctor of Chiropractic

Dr. Jameson was born and raised in New Jersey, and graduated from Syracuse University in 1984 with a Bachelor in Science in Biology. After graduating from Syracuse, he went on to Chiropractic College at Los Angeles Chiropractic College in Whittier, California. He graduated with honors in December of 1988.

Dr. Jameson went on to work in New Jersey at a large personal injury practice for one year. He then decided to move back to California. Along with his wife, Dr. Laurie Gossett, he established Bayshore Chiropractic of Hayward, and practiced at their Harder Road location for 4½ years. They then moved their practice to Castro Valley in March of 1995.

He continued with his education by completing a 300-hour post-graduate program in the care and management of sports injuries. During this program, Dr. Jameson underwent testing to become a Certified Chiropractic Sports Practitioner. (C.C.S.P.)

Dr. Jameson has authored numerous articles on repetitive strain injuries for newsletters, on-line magazines, and music related web sites, and specializes in the treatment of repetitive strain injuries in computer users, laborers, and musicians. His first book was published entitled: Repetitive Strain Injuries: The Complete Guide to Alternative Treatments and Prevention. This book was published in April of 1998. His second book was published in 2009 entitled: Reach For the Top: The Musician's Guide to Health, Wealth, and Success.

Dr. Jameson authors an award winning website entitled "Musician's Health" that addresses all issues of musician's health, including playing techniques, nutritional topics, postural suggestions, guest columnists, and featured artist interviews. Visit this exciting page at www.musicianshealth.com. Dr. Jameson is also the director and developer of the Chiropractic Performing Arts Network. This is an international group of chiropractors who desire to bring injury prevention and healing to performing artists.

Dr. Jameson also specializes in the care of the pediatric population. He has mastered unique techniques for gentle spinal and cranial work for children. You will find many infants and children in our practice. It's baby friendly! Read more information about chiropractic for children.

Dr. Jameson enjoys playing guitar and piano and as a worship pastor at his church, Christ's Community Church, located in Hayward, CA. (You can see him rocking out with his band at www.ccchayward.com on the "Media" page). He also enjoys working with stained glass and photography.

Dr. Jameson also practices in Livermore, CA, with a new location at 1080 Concannon Blvd., Suite 10, within the Livermore Physical Therapy building.
---
Dr. Laurie Gossett, D.C.
Doctor of Chiropractic

Dr. Gossett is a native of Hayward, and attended Hayward High. Following high school she went on to California State - Long Beach, originally majoring in physical therapy. She received a Bachelor of Science in Human Biology.

She went on to Los Angeles College of Chiropractic in Whittier, CA, and graduated in April of 1989.

While attending Cal-State Long Beach and LACC, Dr. Gossett worked at Western Medical Center as a physical therapy aide. During her 7 years working at this facility, she specialized in wound treatment and facilitated rehabilitation care of burn patients.

After graduating from Chiropractic College, Dr. Gossett practiced chiropractic for 1½ years at Oakbay Chiropractic in Oakland with Dr. Jan Corwin, who was the United States chiropractor for the Seoul Summer Olympic team. She gained a new insight into the important role of chiropractic and sports injuries during her clinical experience at Oakbay.

Dr. Gossett continued her post-graduate education along with Dr. Jameson by completing the 300-hour program in sports injuries.

In November of 2001, Dr. Gossett received her Diplomate in Pediatrics degree. This is a postgraduate degree that is earned after 300 hours of classroom study, and many hours of practical study. She has already had an article published in the Journal of Chiropractic Pediatrics on the subject of "Rett Syndrome and Chiropractic Care: A Case Study"

In her spare time, Dr. Gossett loves to perform in local community theaters. She has performed in musicals such as "Aida," "Oliver," and "The Sound of Music" to name just a few. She also works part time at the Douglas Morrison Theater in Hayward as assistant box office manager. She also loves crocheting as a hobby.
---
Dr. Michael Lodwig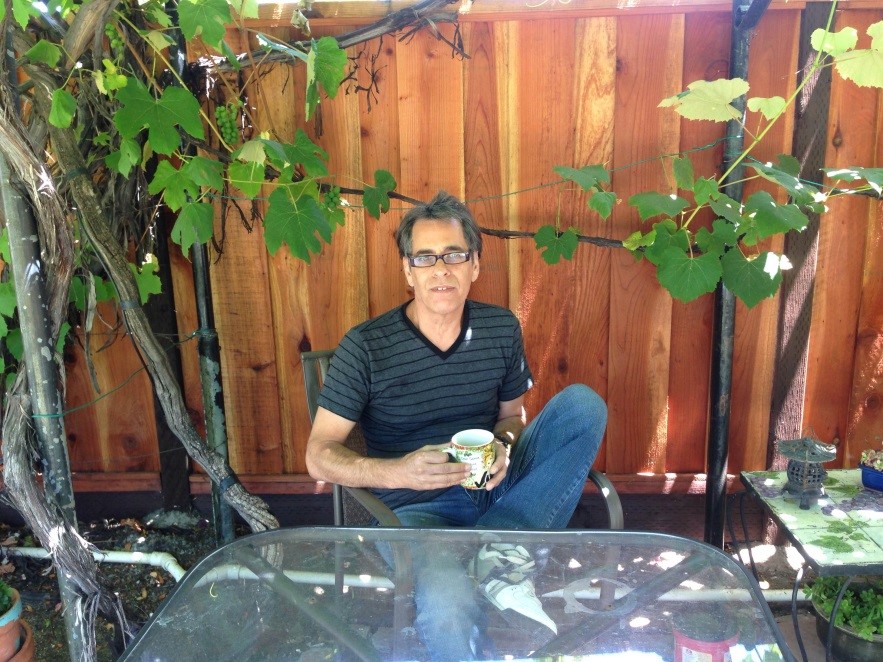 Dr. Lodwig is a 1991 graduate of Life Chiropractic College- West, Doctor of Chiropractic and is trained in the management of neuromusculoskeletal system with an emphasis in spine and extremities.
He has been an instructor in Spinal Anatomy and Regional Anatomy at Life Chiropractic College –West as well as a guest lecturer at the college.
Dr. Lodwig states, "I believe in an integrated, multidisciplinary approach to health issues and pain relief encouraging and working with patients to be proactive during their treatment.

Over the years I have seen many patients with difficult chronic injuries such as "Frozen Shoulder Syndrome", Trigeminal Neuralgia, Plantar fasciitis using many adjusting and physiotherapy techniques.

Recently I have introduced "Cold Laser Therapy" which is safe and non-invasive. Cold Laser Therapy can help to decrease the inflammation of soft tissues and decrease pain. It has been shown to be effective in many chronic sports types injuries but also chronic conditions such as Trigeminal Neuralgia and Plantar Fasciitis, Chronic spinal pain and musculoskeletal headaches just to name a few.

Additionally I have worked as a community volunteer with many organizations in the Bay Area including Meals on Wheels, Contra Costa Food Bank , DARE Program and recently with Medshare which is a wonderful Bay Area organization that collects medical equipment and supplies and ships them to countries in need.

Educating through public speaking on various health issues and conditions especially "Obesity and Diabetes" and "Aging and healthcare", "Environmental health" as well as many other topics is a passion of mine."
*********

As a member of the Castro Valley Community if you belong to an organization that has "Silent Auctions" please call our office for our donation of Chiropractic Gift Certificates that can be used at your Silent Auction.
---